Topr Golf
One system to manage your golf course.
Acces
Shop
Rental
Catering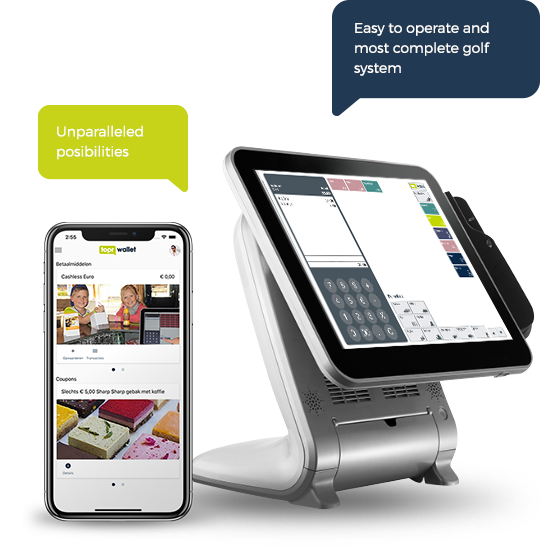 One system to run your golf course.
A golf course demands very specific requirements on a POS. After all, there are several activities on and besides the course that could preferably be done in one system. This is possible by using the very extensive POS by Topr Golf. Our POS are state of the art, inexpensive and easy to operate.
Easy to operate and most complete golf system
Are you looking for a golf cash register system, then you are looking for a system with which you can run your entire golf course. From gateway to rental and catering. Our system is easy to operate, so that every employee can deal with it quickly and efficiently. The system can be equipped with all the tools you need, such as a handheld for operation, digital receipt system for the kitchen, contactless payment, etc.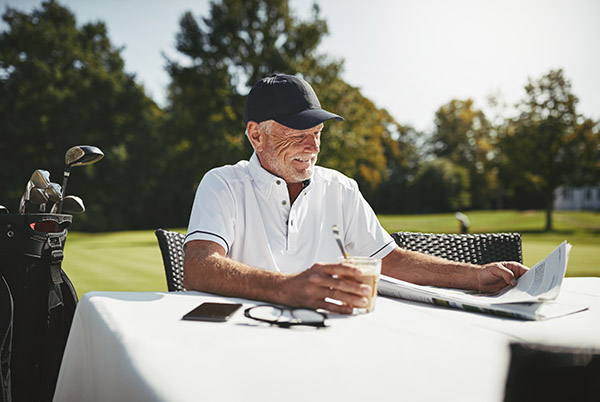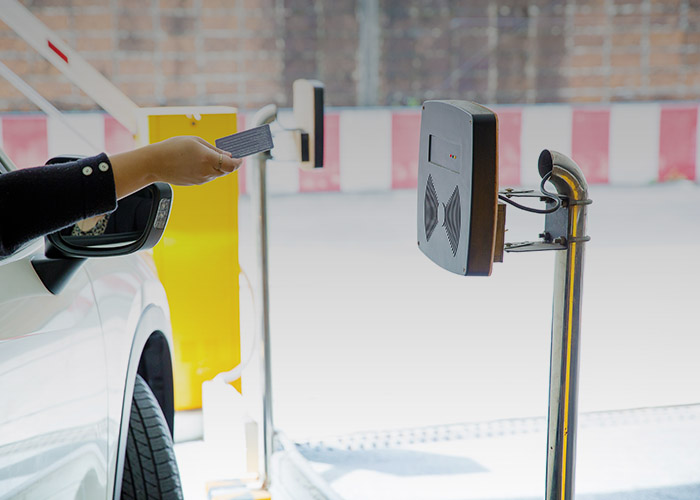 Access system
The Topr POS can be linked to a free app, the Topr Wallet. With this app you can pay contactless of course but it is also possible to combine this with access to the parking facilities or specific areas within the complex. This way, only your members can use VIP-parking and open the door to the changing rooms.
Store checkout
How great is it that the POS in the shop, is the same system as your system for rental and catering! The system is intuitive and very easy to use. Scanning articles, creating groups, stock management and easily adjusting articles comes natural to us. We also offer the connection with a CRM-system, webshop and a digital loyalty programme via the app. The Topr POS opens up new worlds.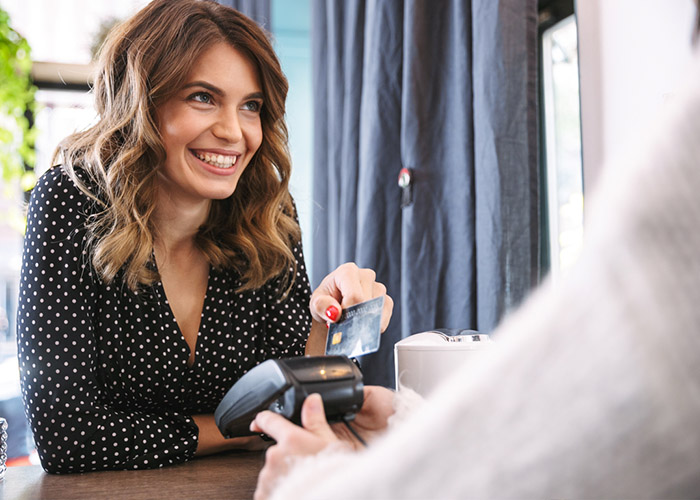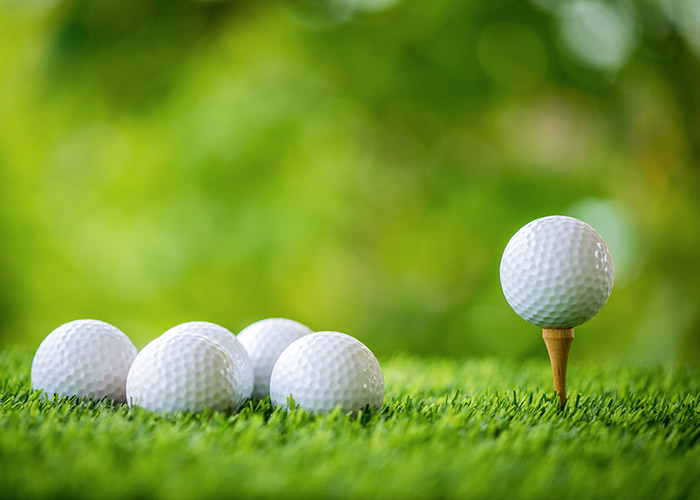 Rental
Would you like to rent a basket of golf balls for the driving range? By using the Topr POS, you can do this via your app. The system will make sure you have access via your phone. No more need for getting coins, withdrawing money and standing in line but immediate rental.
Catering
A POS in your club restaurant has to be fast, easy to operate and safe. Our POS connects all your catering processes and is connected to your overall system. This way, we ensure an optimal ease of use and a clear insight into your reports. Off course, all functionalities for catering like booking tables, paying per table, rebooking and splitting, have been integrated.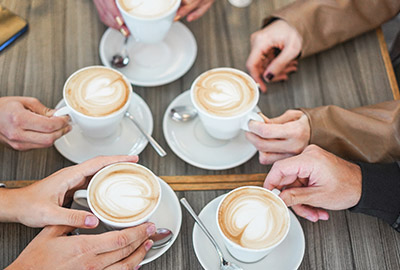 6 reasons to choose Topr Golf
One system to manage your complete golf course
From access, rental and catering to buying golf supplies online, everything comes together in our system. This works fast and makes it transparent.
A user-friendly POS
The Topr POS functions intuitively, is easy to operate and new employees will quickly familiarize themselves with the system.
An innovative scalable system
The Topr POS are innovative. By using cards, wristbands, key fobs and a mobile payment app, all configurations are possible, even the ones you haven't thought of yet.
Unparalleled marketing possibilities
By using the Topr POS, you are disposed of tools to effectively apply online marketing. You get to know your customers better by connecting to a loyalty programme, vouchers and digital customercards.
A reliable system
The Topr POS is extremely stable because it runs independently from your internet connection. It pushes data to the cloud when possible.
A moderately priced systeem
The price-quality ratio is unique in the field. Especially because you can upgrade and expand the way that fits you.
Approved system
Off course, the Topr POS all bear the POSmark.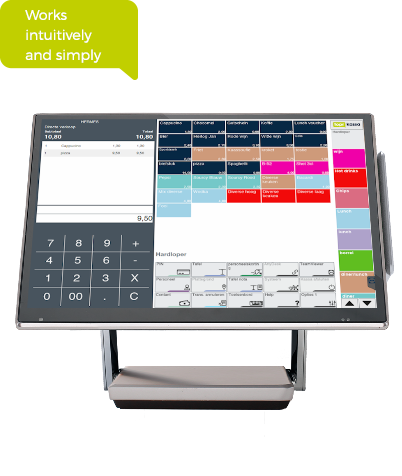 Low-cost solution
Even though the Topr POS is the most complete POS you can buy, it is absolutely economical to buy or lease. Especially when we show you what our systems have to offer. Would you like a demo? Please call or email us, we will gladly show it to you so you can convince yourself.
Servicepackets
Starter

€ 29,95

Topr

€ 89,-

Professional

€ 149,-
***

Enterprise

On Request
Article management
Reports
Email Reports
Customer management
Staff
Handheld
QR-code
Branch Management
kitchen display
Voucher
Marketing
Online Reservations
Linkt to Exact
*** Enterprise
Looking for a custom solution, such as a link to access gates, order kiosks, webshop and lockers? Contact us. Our solution can be linked to your existing infrastructure in almost all cases. Feel free to ask us about the possibilities.
Interested in the possibilities?
Would you like to experience for yourself what our system can do for your golf course? We will be happy to show you through a demonstration or an online demo. This way, you can get to know the unlimited possibilities of our system without obligations. Call or email us today.